Messages
President Mathew Fagan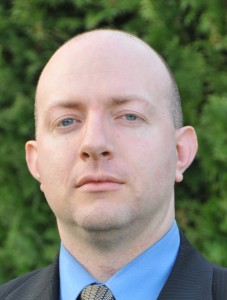 The Gresham Police Officers' Association is here to support our officers and the community. We encourage and support professionalism, hold members accountable and hold the City accountable for treating our members with the same dignity and respect we all desire – fair and equitable treatment, knowing they put lives on the line everyday for an event no one wishes to occur.
We live among you, we are your neighbors. Many GPOA members share your local community and all share the Greater Gresham Area. Those who live outside Gresham are active in their own neighborhoods; their calling to be stewards of their communities doesn't stop at the borders of Gresham.
The Gresham Police Officers' Association eagerly gives to charities and organizations as a means of furthering our partnership with and giving back to the community. We ask that the community assist us in helping others. If individuals, companies or organizations would like to assist us in our donation efforts, please see the Donations Page. Thank you.
Mark Makler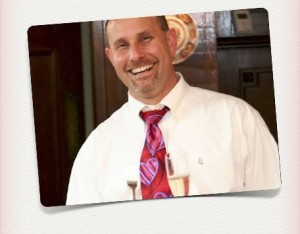 Myself and the law firm of Code 3 Law act as General Counsel and labor and employment counsel to the Gresham Police Officers' Association. In that capacity I advise, counsel, and assist your GPOA Executive Board as they serve several critical roles in the negotiation, preparation and enforcement of your Collective Bargaining Agreement. Perhaps most importantly, I communicate regularly with your Representatives as they are the first line of defense against any violations of the CBA. By being on the scene and understanding and applying the contract, I assist you in defusing potentially troublesome situations.
In addition to enforcing the contract, I assist your Executive Board in maintaining their vigilance against violations of the GPOA's collective bargaining rights. Your Representatives are usually the first to be aware of the City's intent to make any change in wages, hours, and working conditions. By asserting the GPOA's right to collective bargaining over "mandatory" subjects of bargaining, we can ensure that the employer complies with its statutory obligation to collectively bargain.
I also assist, counsel, and offer to lead and participate in the representation of employees in the disciplinary process. GPOA Executive Board members are primarily charged with investigating the background of disciplinary charges made against a member, and representing employees through the interview process. By aggressively investigating charges made against members and preparing the best offense/defense against those charges at an early point in the disciplinary process, myself and the Executive Board play an invaluable role in not only assisting employees, but in preventing the City from making an incorrect disciplinary decision.
Under the law (ORS 243.650 et seq.), the GPOA is given the right to collectively bargain over wages, hours, and conditions of employment, so called "mandatory" subjects of bargaining. The GPOA's right to bargain over mandatory subjects of bargaining does not end when negotiations for a new agreement are completed. Rather, the GPOA's right to bargain continues throughout the entire time a contract is in place, and even after a contract has expired. This continuing right to bargain can be enforced whenever the City is making a change in a mandatory subject of bargaining, which is covered and/or not covered in the CBA. As such, it is important that GPOA Representatives understand what mandatory subjects of bargaining are, and how to best raise the issue of the employer's continuing duty to bargain. In my role as your legal counsel, I advise your GPOA Representatives on this on-going and continuous issues on a day-to-day basis.
Employees are guaranteed the right to representation whenever an employee is being questioned under circumstances, which may lead to discipline. These rights were first described by the United States Supreme Court and apply in a variety of settings. In each case, however, the employee is entitled to representation only if the employee requests representation or if the contract provides that such representation must be provided and/or offered.
For more information about your Miranda, Garrity & Weingarten rights, see the Information Page.
Mark has taught and trained labor and management throughout the United States in the areas of: Deadly Force Response & Officer Involved Shootings; Public Safety Labor Law Principles; Labor Relations; Professional Standards and Internal Affairs Investigations & the Use of Force; Discipline, Just Cause and Misconduct; Firefighters and Law Enforcement Officers Rights; and Police Use of Force Investigations.
Chief Robin Sells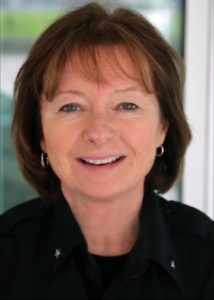 I am proud and honored to lead the men and women of the Gresham Police Department.  Our goal, is to improve the quality of life for the community members of the City of Gresham. It is our job to create an environment where the citizens feel safe and secure in their community.
To that end, the Gresham Police Department looks for true collaboration between community members and the police department. We cannot do this job alone and we value the trust that our community, put in us, each and everyday. We are committed to creating and maintaining a partnership in our diverse community, built on a foundation of honesty, fairness, compassion, respect, trust and loyalty. We welcome opportunities to meet with our community and have open dialogue regarding the current events that face our city, state and nation.
Our current staffing level is 130 full-time officer positions for a population of almost 105,000. While this staffing level per capita is the second lowest in the State of Oregon, our officers maintain an incredibly quick response time for priority calls. This clearly demonstrates the dedication and drive they possess and that they strive to provide a high level of service to our community.
The City of Gresham was established well over 100 years ago, and many of our officers have seen this city grow in record numbers. From a small rural town, Gresham now finds itself to be the fourth largest city in the State of Oregon. The police department has adapted quickly to  changing diversity and crime trends. I have the utmost confidence and respect for our officers who put their lives on the line, each and everyday, for this community.